Kili Rongai climb followed by safari in the Serengeti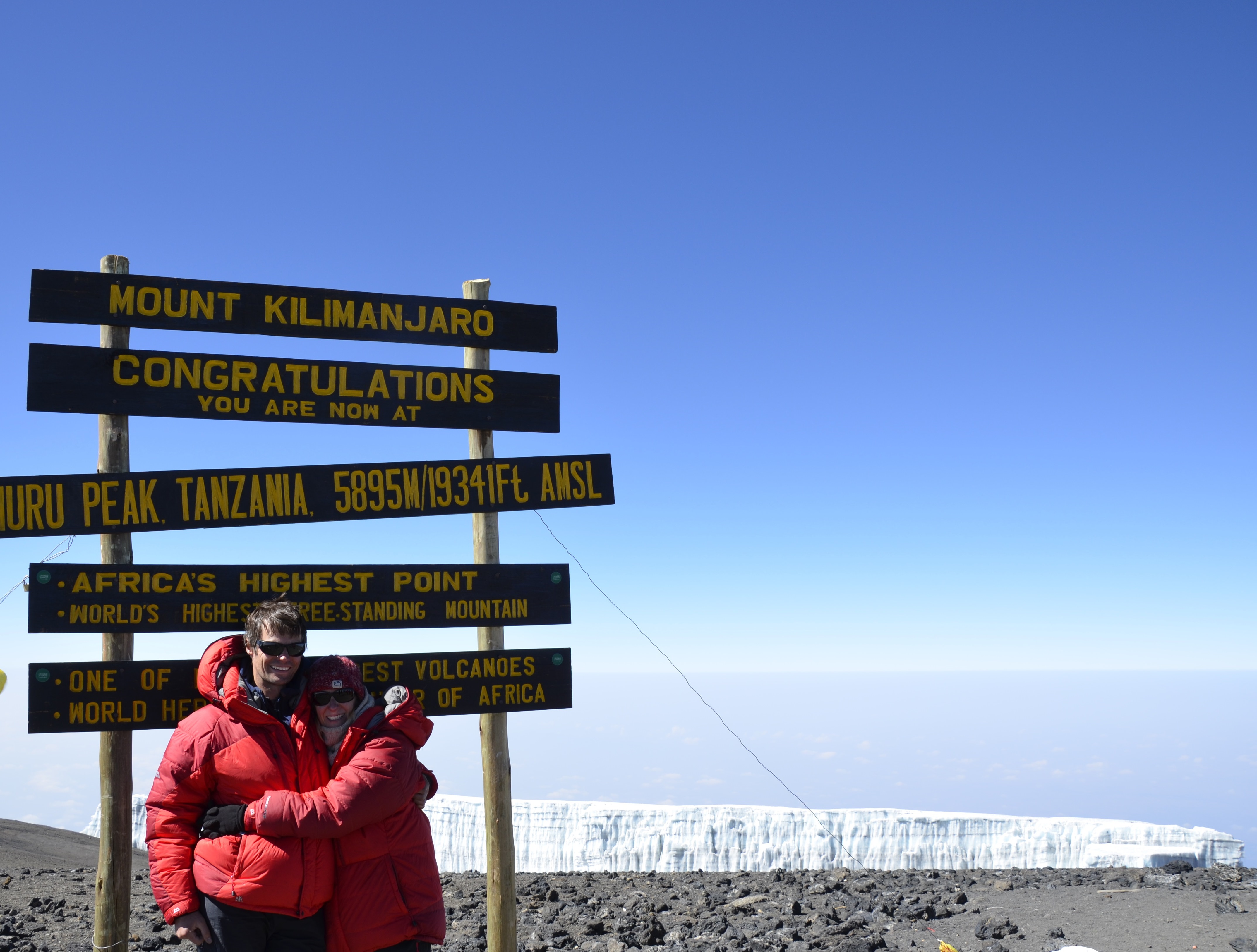 All the planning and conversations we had prior to our trip proved to be invaluable, thank you so much for all of your advice and recommendations. The Rongai Kilimanjaro tour was fabulously slick and well organised and we had a fantastic bunch of fellow trekkers in our group. The standard of our guides and camp seemed to excel others that we observed along the way. 12 out of 13 people got to the Uhuru summit. What an experience.
Justin & Tracy
Eloise and Sam go right to the top on our Kilimanjaro Shira8 route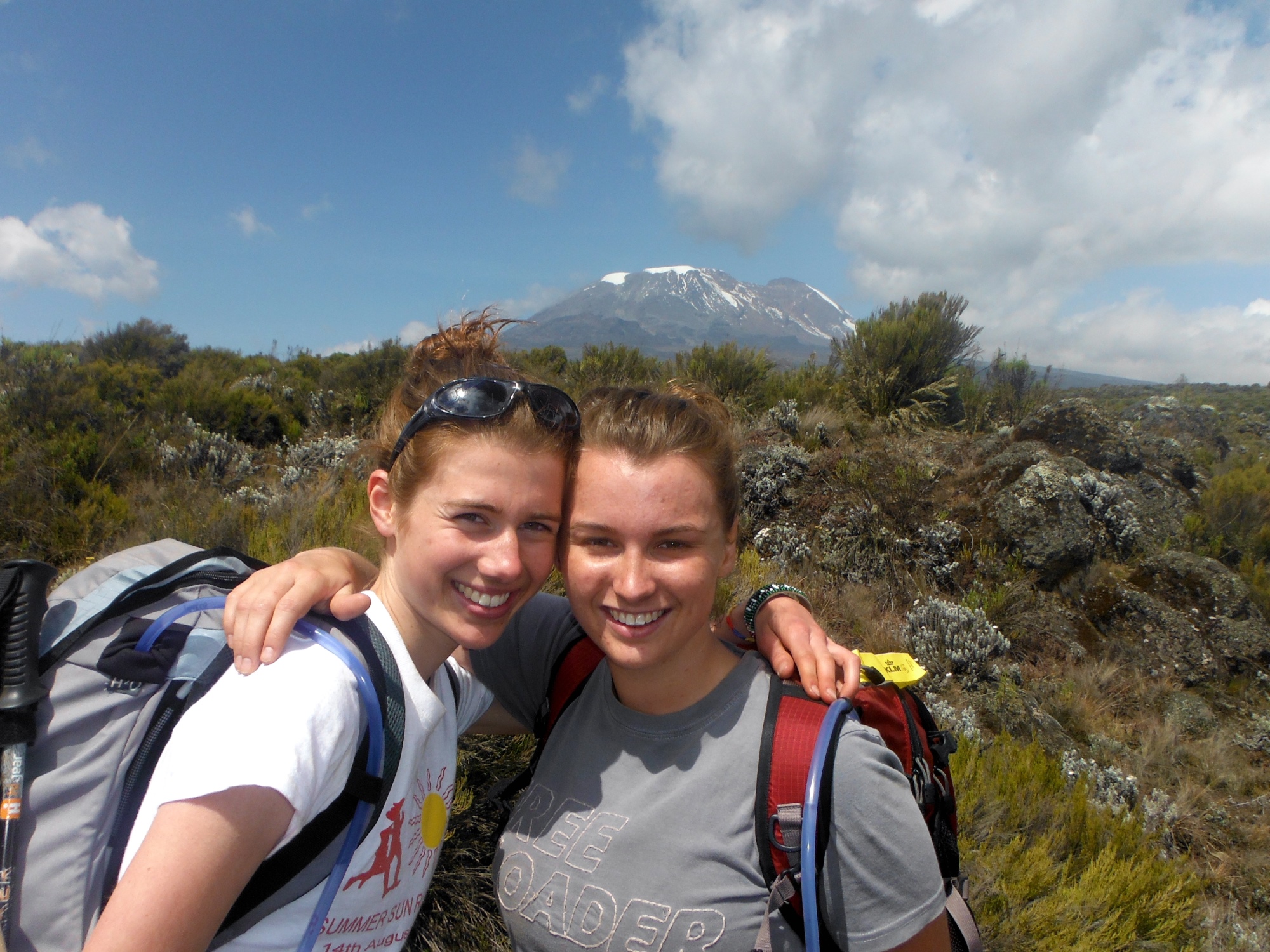 The trip was truly an amazing, unforgettable experience from start to finish. All the guides and porters were so friendly and helpful which really made you feel prepared and looked after every step of the way and most importantly kept us smiling and laughing the whole way up. From the morning tea in the tent to the evening meal you couldn't falter the food, chef, waiter, guides and porters – Sam and I agreed it was 'Glamping' (Glamorous camping!) not just camping. On summit night I was so appreciative of the time the guides took to talk to us before the ascent to make sure we understood what and how things were going to be done, this attention to detail was well reflected when all 10 of us in our group made it to Uhuru Point. All I can say is a massive thank you to the whole team and of course you all at Gane and Marshall for organising and helping it be such a successful, memorable trip and I would 100% recommend you to anyone wishing to climb KILI.
Eloise & Sam
Shira8 solo Kilimanjaro Climb
I had a fantastic holiday climbing Kilimanjaro and it was made even more enjoyable because of the great organisation by Gane and Marshall. They provided me with all the information and support I would possibly need before my holiday, which meant that I could embark on my trip with everything in place and confident in the knowledge that I could attempt the climb without anything else to worry about. My telephone conversations with Jeremy filled me with confidence as he showed a tremendous amount of knowledge and passion about trekking and mountaineering.
Laura
Successful climb via Lemosho route (8-days)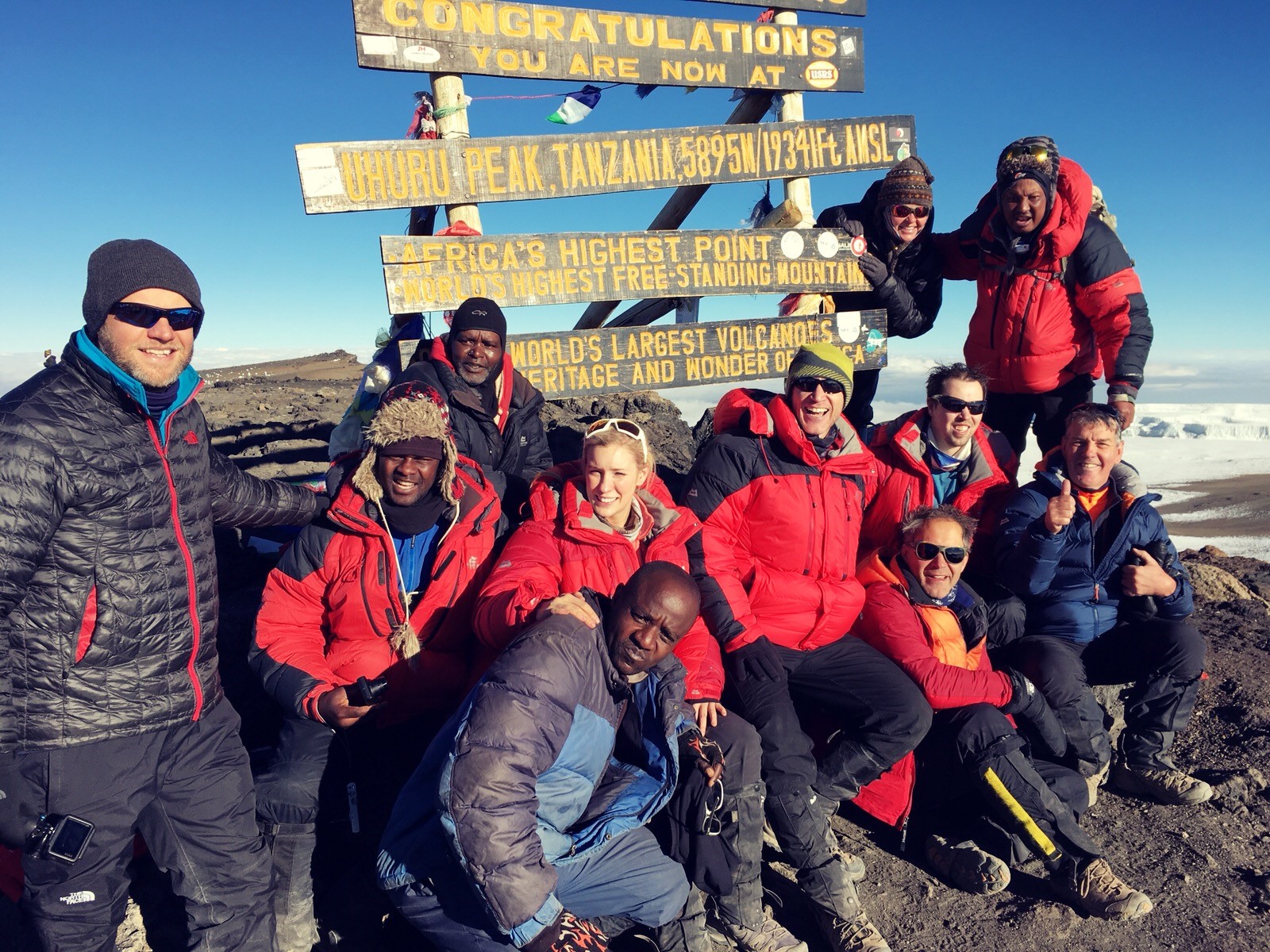 Hi Clare & Jeremy, Christo and I got back from our trip yesterday and just wanted to let you know we made it to the summit with all our group and had a great time on the mountain and in Zanzibar afterwards. The climb team and especially our guide Makeke were so amazing and the… Read more "Successful climb via Lemosho route (8-days)"
Jen and Christo
Christmas carols on Kilimanjaro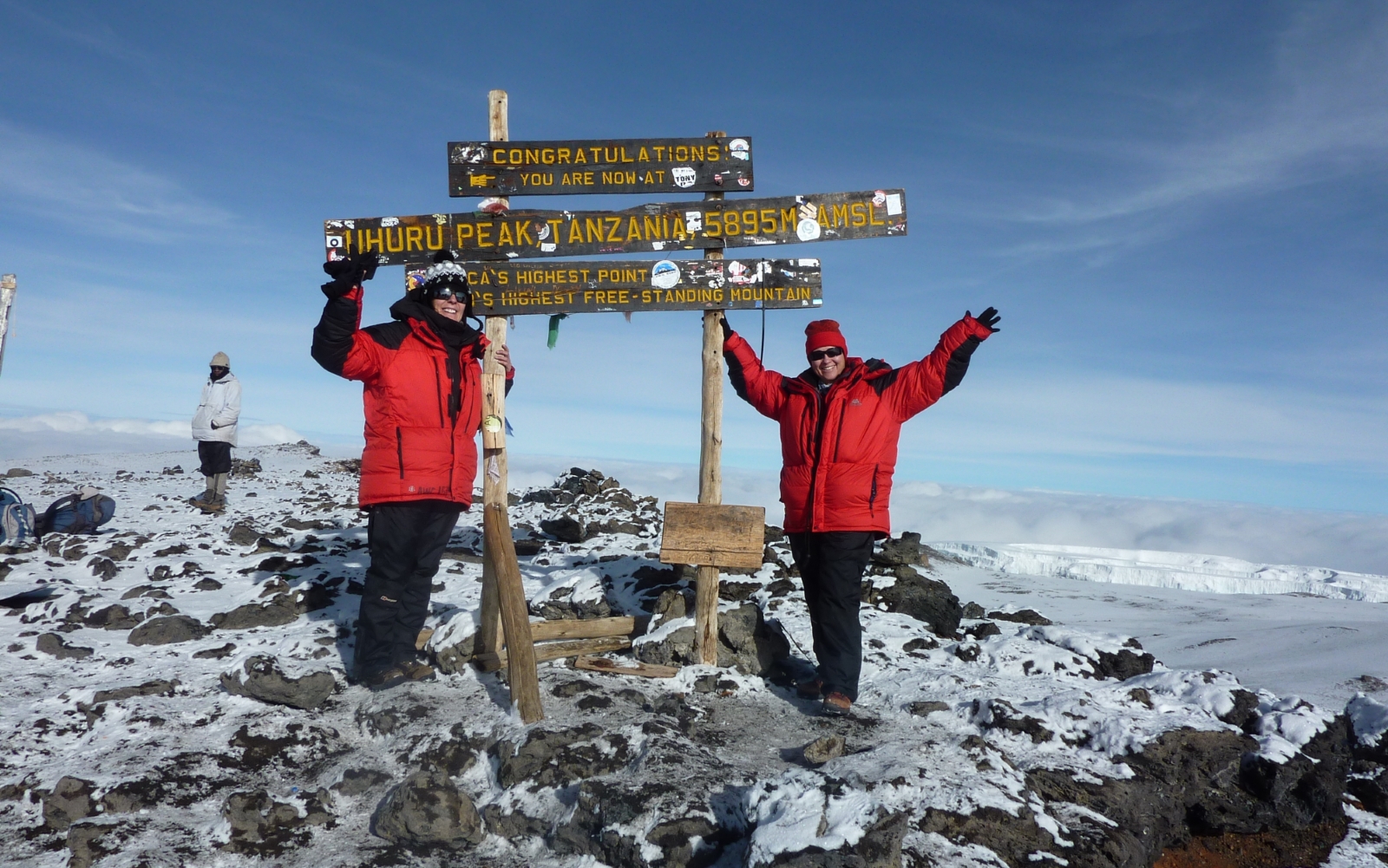 One memory that will stick with me (and one I could not capture on camera) is the start of our Kilimanjaro Summit walk on the 25th December. If you can imagine groups infront of us and groups behind, everyone zig zagging up the mountain with only head torches alight. The side of the mountain looked like a Christmas tree all lit up and our group had the added bonus of the guides singing carols . . truly magical & a memory I will have for a life time.
Janine
Curry and chips at 4500m!
Our trip to Tanzania was incredible and I have a lifetime of wonderful memories so thank you for organising and preparing us so well – I will come back to you again to organise my future adventures and have and will recommend Gane and Marshall to anyone that will listen to me. The AWC team was brilliant from the moment we met them they were full of energy, information, humour and kindness. I can say that every day was full of a lot of laughter and banter which is what you need to get you to the top of Kili. The equipment was great and what can I say about the food – we had a beef curry and chips at 4500m! Our head guide was Joshua and I would like it if you pass on a special mention to AWC about him – what an asset to them.
Kate F
Kilimanjaro and safari
Jeremy the climb and the safari were absolutely amazing, words can't describe how much i enjoyed the whole experience, I loved every second of the trip (well maybe note ever second of summit night) and just wish i was back there!!! Seriously, I could have stayed on that mountain for weeks! Was even beginning to like not washing and smelling a bit!
Louise
Father and Son at the summit of Kilimanjaro
Just thought I'd drop you a line to let you know how we got on, and to thank you for the superb arrangements. Everything went according to plan, in fact there wasn't a single hitch, so well done for that! It was a memorable expedition and we both thoroughly enjoyed ourselves. Although the final assault was quite arduous, it made it all the more exhilarating and satisfying when we reached the summit. The African Walking Company were brilliant, in particular the guides, cooks and porters. The care and attention shown was exemplary.
Steve
A successful climb to the roof of Africa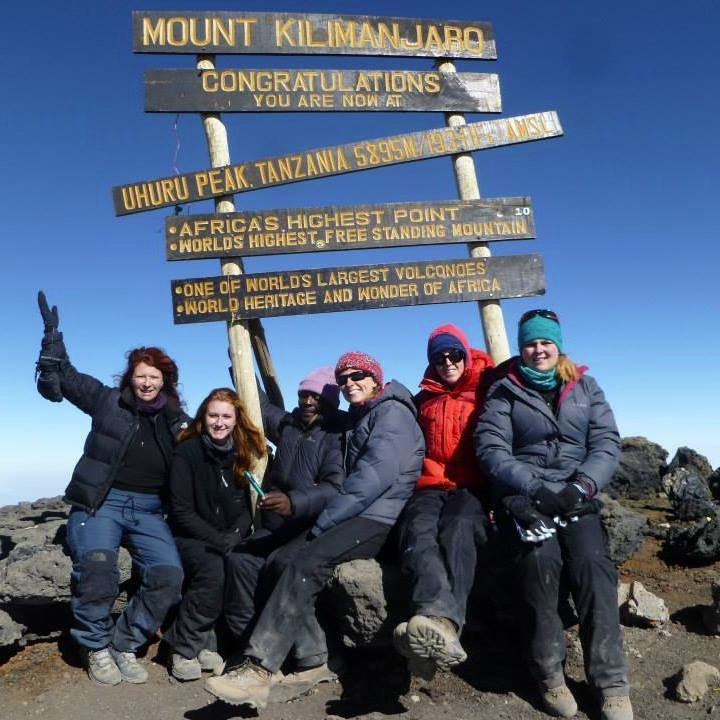 From the moment we confirmed the booking, the entire process and organisation couldn't have been smoother. Jeremy's passion, knowledge and experience of Kilimanjaro is second to none that I have experienced, and the information provided prior to the trip was outstanding. This really showed on the mountain, as the others in our open group had booked through other agents and they were all impressed with the amount of information included in the itinerary to the map of Kilimanjaro which we all spent some time looking at after dinner one night!
Catherine Richmond
McMahon Family – A Return to Kilimanjaro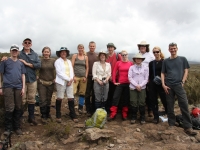 Just a note to say thanks for all your help with organising our recent Kili climb. I cannot stress enough how good the service provided by Gane and Marshall was. I particularly liked the personal attention from yourself, it made me and my small group feel very important. All the arrangements were fine and absolutely ran like clockwork. I would like to thank you personally for the time you have taken to email and speak directly to me – it was most reassuring.
Chris McMahon
The Seven Summits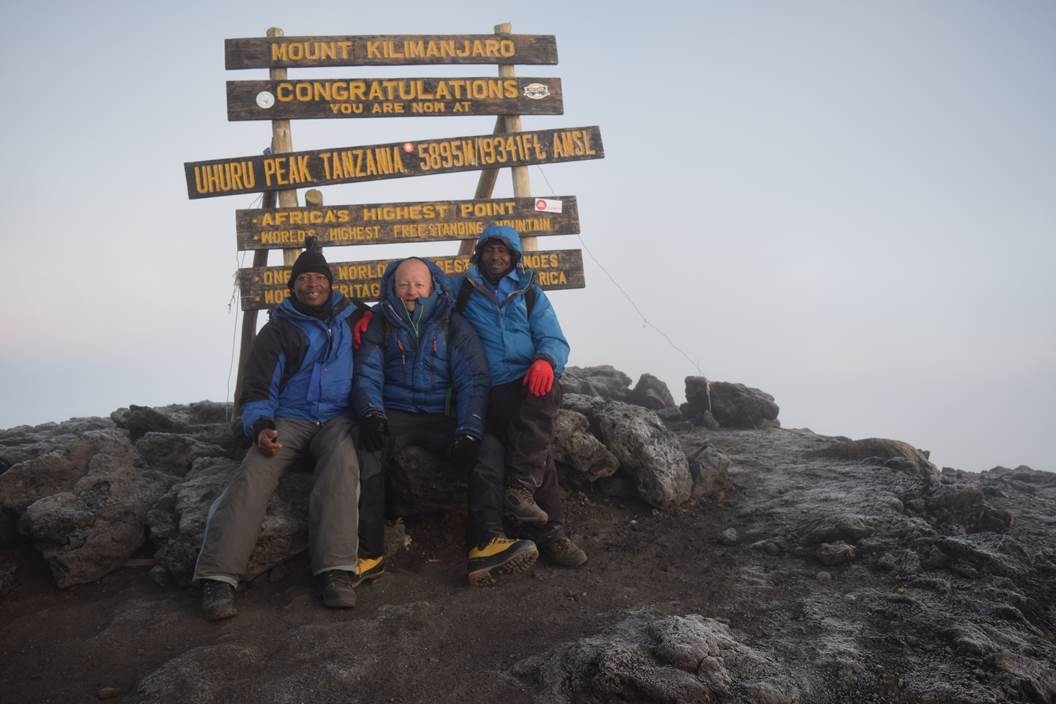 Jeremy, I just wanted to let you know that we had an incredible trip on Kilimanjaro. Everything went like clockwork, staff and support fantastic. I will definitely be heading back to Arusha and the surrounding area. Summit night was tough but great with some excellent views. (Chris Foster has challenged himself to climb all of… Read more "The Seven Summits"
Chris Foster
Carrie Ross group of four (Kilimanjaro, Safari, Zanzibar)
We can't thank you enough for your organization here and in Africa. We valued your expertise and being able to speak to you whenever we had a question, helping us choose the what turned out to be the very best of everything. The team who took us up Kilimanjaro were quite simply outstanding: the two guides, Joseph and Dixon, were friendly, informative and very supportive; the porters respectful, efficient and helpful, and the food surprisingly good, varied and plentiful. We got to know them all well and missed their company when we left.
Carrie
Another successful Kilimanjaro summit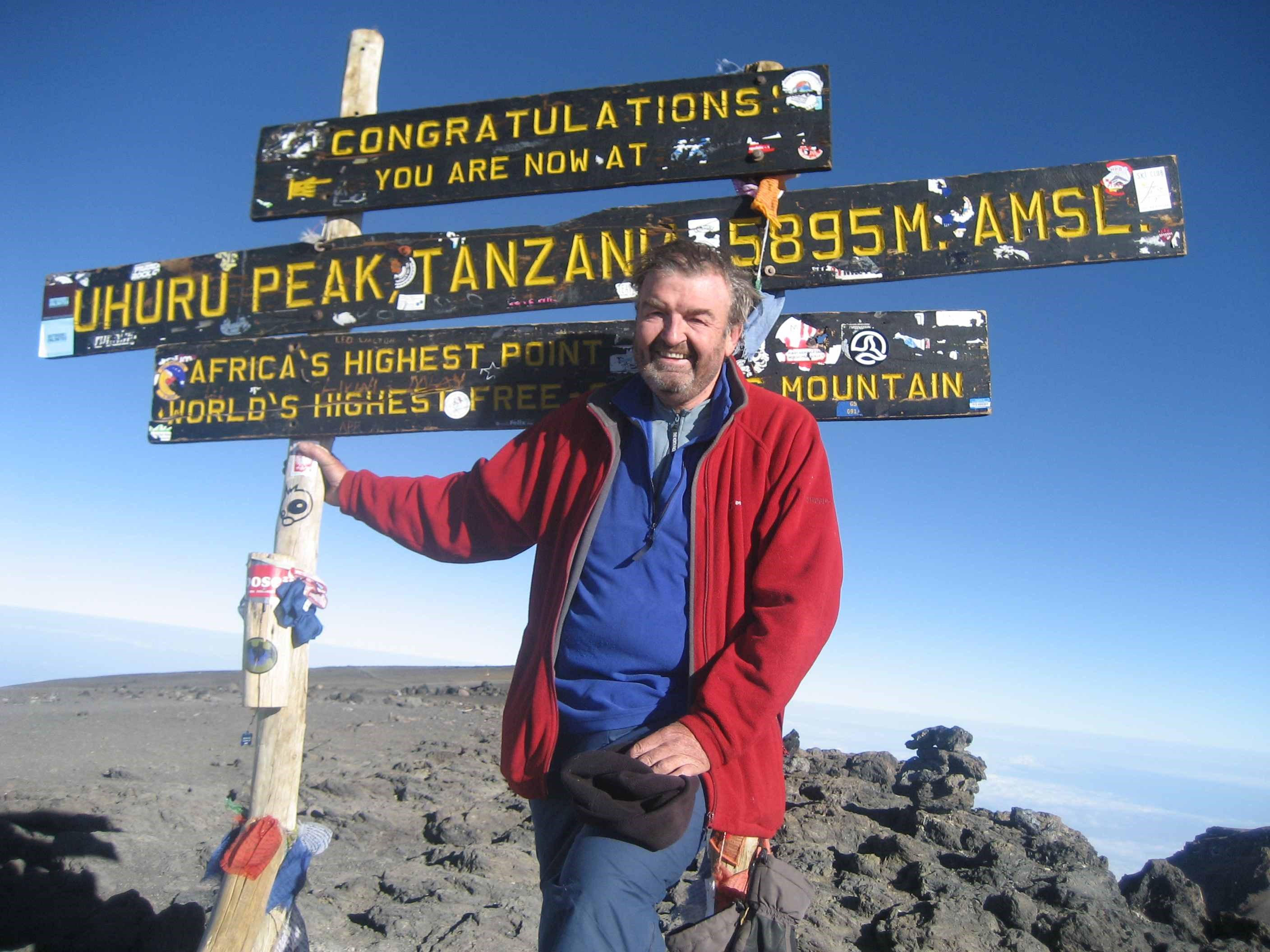 I was extremely glad that I chose Gane and Marshall for my long awaited Kilimanjaro attempt. Route selection was excellent giving plenty and much needed time to acclimatise. You dealt extremely promptly and knowledgeably with all my questions during the booking and preparation process and your information on training and gear was well informed and invaluable. Our entire team of porters were friendly and helpful and all the facilities (camping, cooking and hygiene) were as good as could possibly be expected in mountain conditions.
John
Acclimatising safari helps Kelly summit Kilimanjaro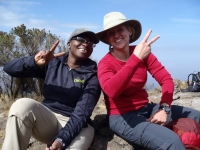 The trip was amazing!! Kilimanjaro was harder than I thought it would be. The group I was put with was so much fun. Besides me, there was a pharmacist originally from Kenya now living in Oregon who was my tent mate, a woman from Seattle working for the government in Afghanistan, a man originally from California now living in Shanghai, a honeymooning couple from London, two work partners from London on a "boys trip", and two friends from Australia – of which one was 67!
Kelly
Meru and Kilimanjaro combo group of 10 climbers (all successful)
Safely back, and don't know quite how to thank you for the whole experience. Absolutely wonderful, your ears should have been burning, how often did we say "Jeremy said" and it was always right. We all made both summits, without any major ill effects, Ian struggled off Meru with nasty acute tummy upset, otherwise all fine We were delighted with Tosha, Atilio, John and rest of crew, and Umbwe route was beautiful. Both parcels collected for delivery, and I hope got there safely. We are now hoping for another trip already. Thanks again, for such a carefully constructed itinerary, truly a trip of a lifetime again in Tanzania.
Bronwyn and friends
Reaching Uhuru Peak was a major achievement
All credit to the main guide Charles and his team for getting us all to the top. Their attention to detail while acclimatizing and during the summit walk was excellent. They helped every walker in some small way (eg carrying the day back, providing lozenges, helping adjust straps in the cold and dark, etc), and… Read more "Reaching Uhuru Peak was a major achievement"
S Gilmour
Everything ran like clockwork
Everything ran like clockwork. Charles and his team were the sole reason we made it to the top. They looked after us every day and made sure that everyone in the group had the best possible chance of making the summit by recognising everyone's individual requirements.
Lehna H and partner
Memories of Kilimanjaro, safari and Zanzibar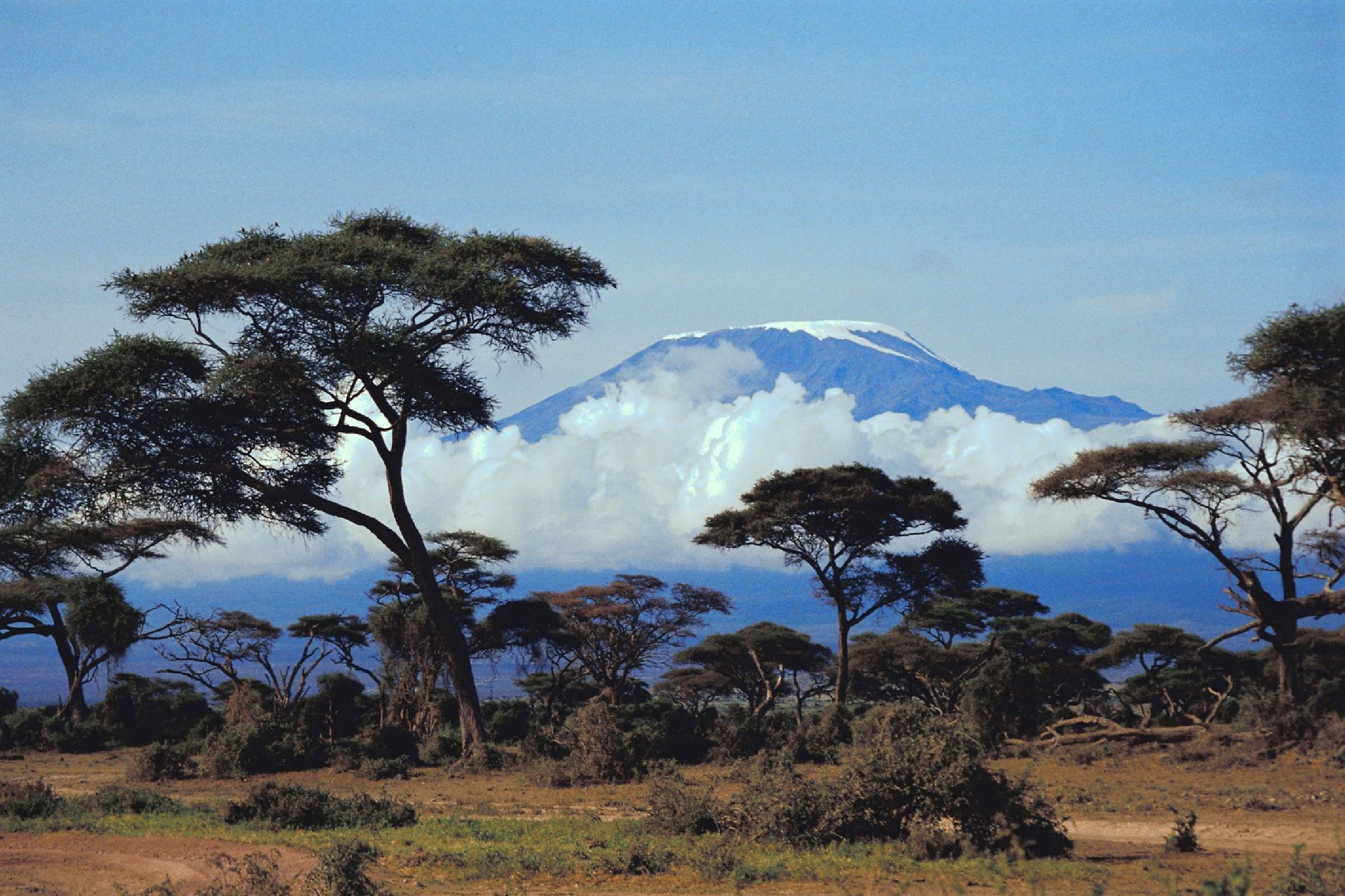 I writing to say what a wonderful experience, fun and fond memories myself and the team of nurses at the Royal Marsden Hospital had climbing and reaching the top of Kilimanjaro. Words can never explain, what this trip and life time experience meant to me, the group and the people we help with the charity money we raised. This would have never been possible without, your experience, guidance and support, making the whole experience easy down to the smallest details. The porters and mountain guilds were the most kindness individuals I have ever had the pleasure to meet, and we are still in contacted with a few of them, helping with equipment for their studies and education.
Stephen and Emma
Private 8-days Lemosho Climb success
I just wanted to drop you a quick note to say thank you for all your efforts in arranging our trip. We both had a fantastic time. Summit night was the toughest thing we have ever done and we still can't quite believe we made it. We would never have got there had it not been for our Guide (Elly Minja) and assistant Guide (Godfrey) who quietly encouraged us to keep on going. Elly remembered you from the Comic Relief trip and only had good things to say – you are clearly highly thought of by the guides at AWC.
Sacha
Support and advice we received prior to the trip was invaulable
Support and advice we received prior to the trip was invaulable and ensured we had a wonderful experience. The local team were fantastic and welcoming. They ensured we felt safe, provided good food and kept our spirits up. Florence, the lead guide, was outstanding making sure we had a safe and enjoyable climb. Moivaro Lodge… Read more "Support and advice we received prior to the trip was invaulable"
J Pollard